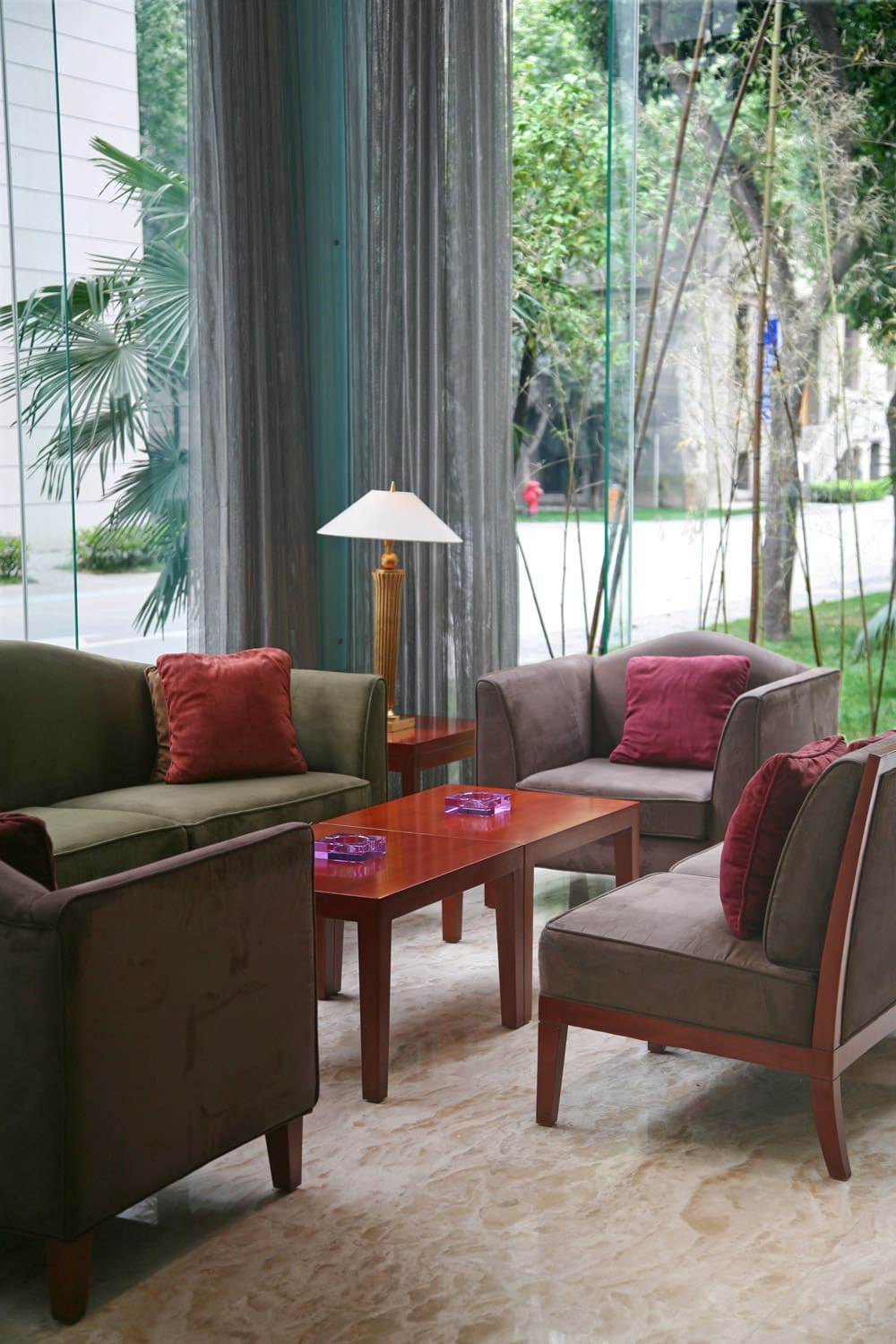 Flooring for your home or business
Choosing your next flooring option offers you an incredible opportunity for an amazing upgrade. But, the choice can also be challenging—the choices, the colors, and the costs. While floors can make the biggest design impact in your home or office, your choice and options for change can be easier using our design team and our incredible selection.
As you consider your unique needs and the style of your interior, its important to remember that every floor consideration has advantages and disadvantages, and a choice that seems ideal for one room might not work for another. That is why our team is here to serve you!
How can we help? We can provide research and our professional experience to align your desired look with the right cost, use and ultimate benefit to your home or office. The flooring choice you make will last longer, because we've carefully considered all options and provided you with the best selection for your budget—a flooring choice that leads to an improved aesthetic and peace of mind.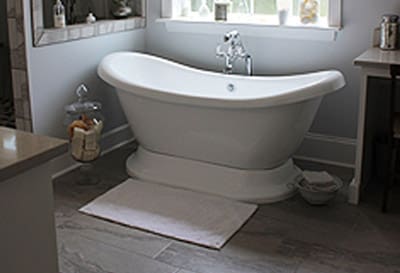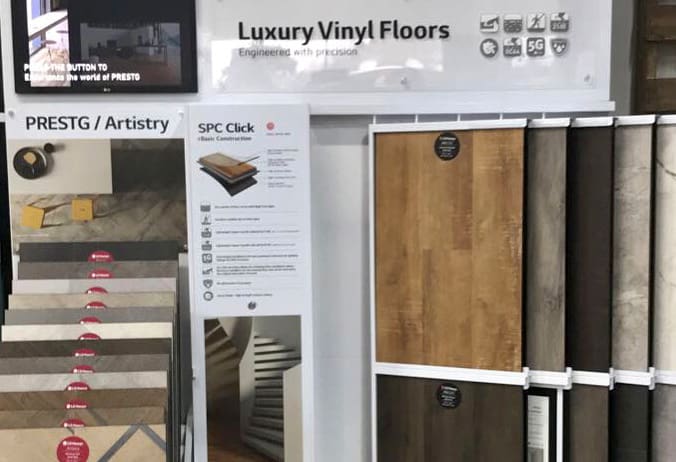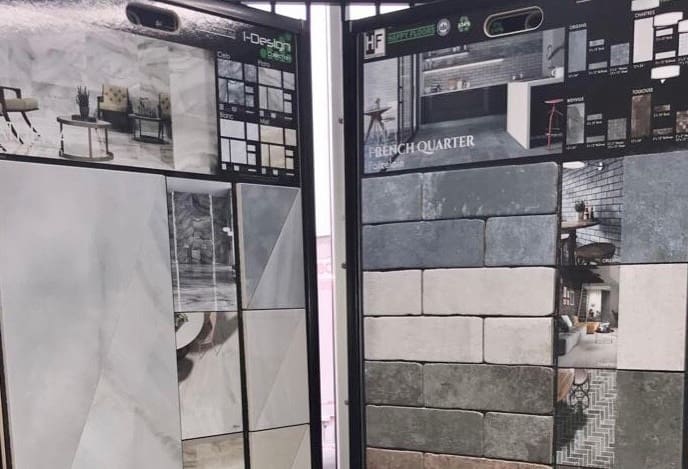 We make the flooring process easy.
Once your selections have been made, we continue our service relationship by offering the following:
Free estimates. We know that cost is often the biggest factor in making your flooring choice. Our design professionals offer each client a free estimate. You should know what your investment will be and we are confident that once received, the choice will be clear.
Special warranties when using selected installers and manufacturers.
Moisture and humidity testing, providing careful attention to your flooring selection and how moisture barriers and high quality testing can help eliminate quality issues post installation.
Learn more about hardwood flooring
The Choice is Yours!
Solid Wood Flooring vs. Engineered Wood Flooring
Solid wood floors come in long planks, usually made by a natural hardwood species. It is milled with tongues and grooves on the side of each board or plank so that each flooring board will interlock when installed. Solid hardwood floors are nailed down to the subfloor, a process that requires some skill. Because it is solid wood, this flooring can be sanded down and refinished several times over the lifetime of the wood.
Engineered wood flooring looks similar to solid hardwood, but its construction has a relatively thin layer of hardwood applied over a quality plywood layer. This added layer gives the flooring an extremely good strength and lasting stability. A high quality engineered wood floor that we offer typically lasts 25 to 30 years.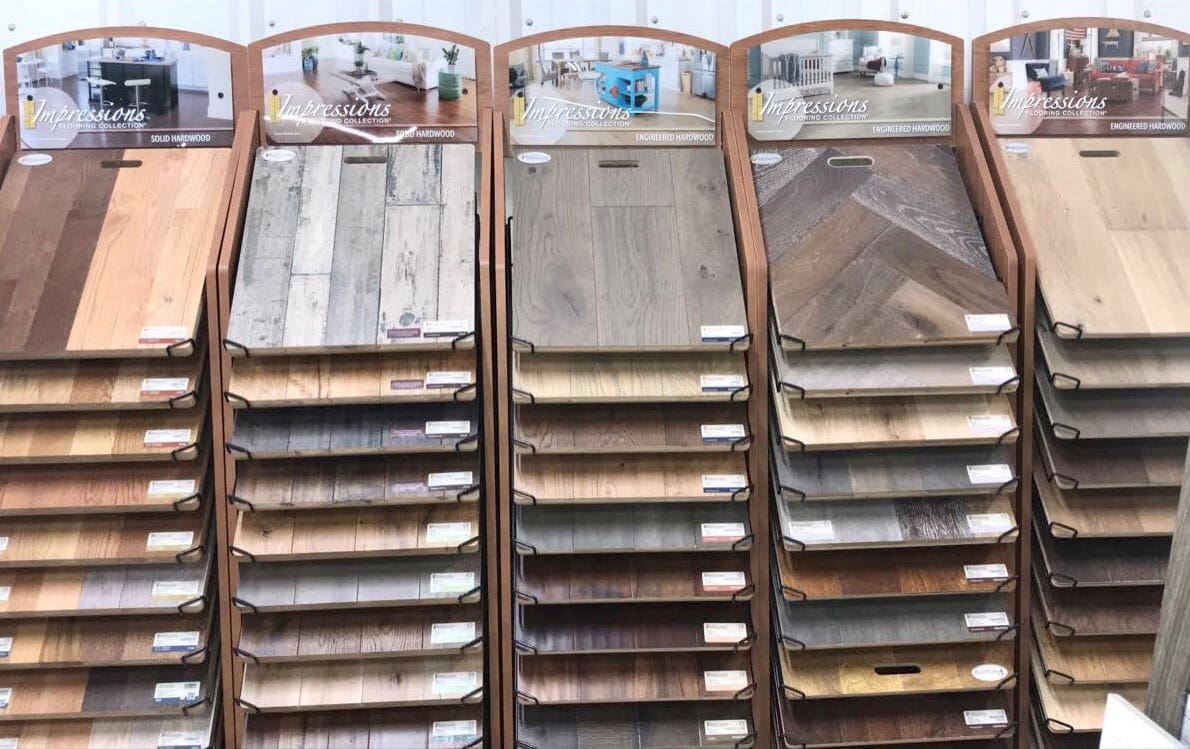 See the comparison table below for the best overview of selection choices.
Choices
Cost

Lifespan

Sanding/Refinishing

Stability

Board Thickness

Board Width

Board Length

Best Installation Method
Solid Hardwood
$8-$15 per square foot

30 to 100 years

2 or 3 times over life of floor

May warp in humid, damp conditions

About 3/4 inch

2-1/4 to 4 inches

12 to 84 inches

Nail down, tongue-and-groove
Engineered Hardwood
$3-$14 per square foot

20 to 40 years

Once or twice

Good resistance to warping

3/8 to 9/16 inch

2-1/4 to 7 inches

12 to 60 inches

Nail down, floating or glue-down
See the comparison table below for the best overview of selection choices.
Solid Hardwood
Cost

Lifespan

Sanding / Refinishing

Stability

Board Thickness

Board Width

Board Length

Best Installation Method
Solid Hardwood
$8-$15 per square foot

30 to 100 years

2 or 3 times over life of floor

May warp in humid, damp conditions

About 3/4 inch

2-1/4 to 4 inches

12 to 84 inches

Nail down, tongue-and-groove
Engineered Hardwood
Cost

Lifespan

Sanding / Refinishing

Stability

Board Thickness

Board Width

Board Length

Best Installation Method
Engineered Hardwood
$3-$14 per square foot

20 to 40 years

Once or twice

Good resistance to warping

3/8 to 9/16 inch

2-1/4 to 7 inches

12 to 60 inches

Nail down, floating or glue-down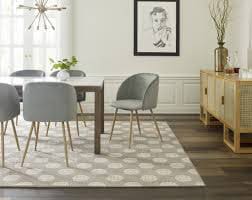 1181 E Franklin St., Hartwell, GA 30643
Hart, Elbert & Franklin Counties
Will also travel as far as Atlanta & Greenville-Spartanburg